Æresdoktorer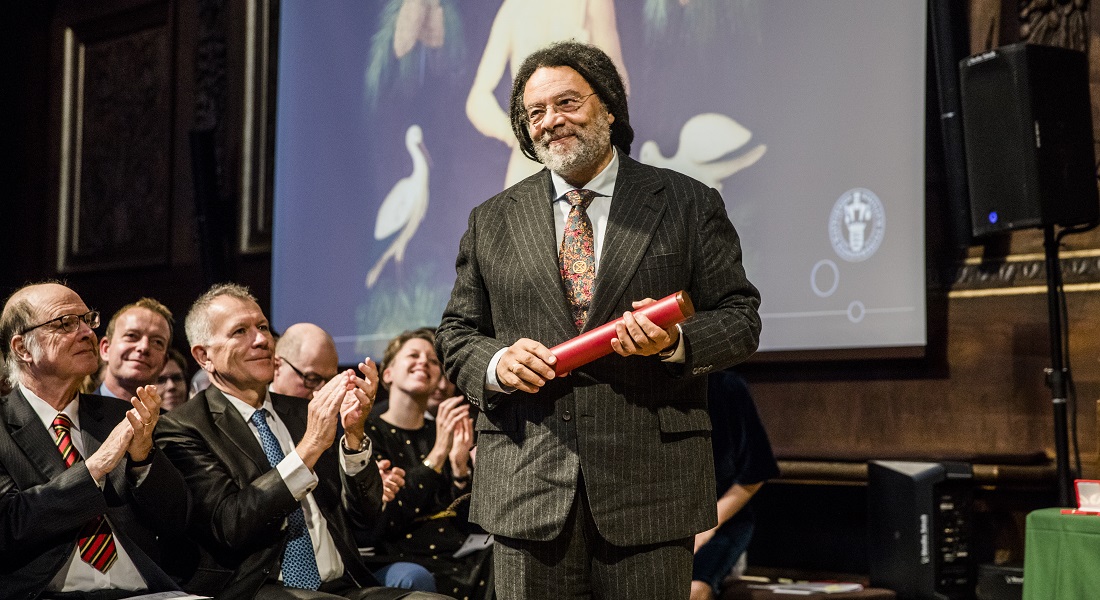 Æresdoktorgraden tildeles årligt af universitetet som den højeste akademiske anerkendelse, uden at modtageren nødvendigvis i forvejen har forsvaret en dansk doktordisputats. 
Æresdoktorer udnævnt i 2019
Københavns Universitet tildelte i forbindelse ved universitetets årsfest den
8. november 2019 æresdoktorgraden til:
Professor
Willemien Otten
The Divinity School
University of Chicago, USA
Teologi

Professor
Paul Gilroy
Department of English, Faculty of Arts & Humanities
King's College London, England
Filosofi

Prof. Dr.
Zhang Xihua 
Department of Humanities
Beijing International Studies University, China
Filosofi

Doctor
Charles H. Bennett
IBM Thomas J. Watson Research Center, USA
Naturvidenskab

Professor
David Ernest James
School of Life & Environmental Science and School of Medicine
University of Sydney, Australia
Naturvidenskab
Om æresdoktorgraden
Langt de fleste æresdoktorer er udenlandske forskere, der som gæstelærere eller gennem internationalt forskningssamarbejde tillige har spillet en væsentlig rolle for forskning og forskeruddannelse ved Københavns Universitet.
Det er forskere og forskningsmiljøer ved Københavns Universitet, der foreslår, hvem der skal indstilles til æresdoktorgraden, og det er de akademiske råd ved fakulteterne, der beslutter, hvem de vil indstille til rektors endelige godkendelse.
Forudsætningen for at komme i betragtning ved tildeling af æresdoktorgraden er i dag altid, at den pågældende har ydet en omfattende og betydningsfuld forskningsindsats på internationalt niveau.